Becky Lockwood, LMT / NCBTMB
Ahh-spirations Therapeutic Massage is owned by Becky Lockwood, LMT, working in Oakland. Becky graduated from Waverly-Shell Rock High School, and then from American Institute of Business in Des Moines. In 2012, Becky graduated from Ancient Wisdom College of Healing Arts with the desire to assist those who strive for better health and well-being. Her change of career enables her to inspire clients, as well as herself to "relax and renew".
Mother to four and grandmother to seven, massage is relaxing and centering for her as the therapist which helps balance the rest of life! Being a licensed massage therapist (LMT) and nationally certified in therapeutic massage and bodywork (BCTMB), opens an avenue to help people in areas that are of interest to her such as health and nutrition.
Late 2015, and continuing in 2018, Becky is now a student/Associate of Ortho-Bionomy®. This will be invaluable to assisting her clients.
Visit Ahh-spirations and find your AHHHHHH...
CREDENTIALS
National Certification from the National Certification Board for Therapeutic

Massage

and

Bodywork (BCTMB)

Member of Associated Bodywork & Massage Professionals (ABMP)

Member of American Massage Therapy Association (AMTA)

Graduate of Ancient Wisdom College of Healing Arts, 1,000 hour certificate program

Professional, reliable, energy-centered massage therapist

Caring & ethical, with a focus on health improving-minded individuals

Associate Member, and continuing to study Ortho-Bionomy®

Certified Yomassage® Therapist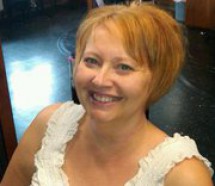 Massage is one way to detox the body. check out where else I spend time assisting you:
*Cleaning your environment without chemicals, just water;
* CPTG Certified Pure Therapeutic Grade Essential Oils
* Whole Food nutrition
On Sunday, December 30th 960 AM - KMA Radio Interviewed 'AhhSpirations' Massage
You can listen to the podcast here:
Link to podcast (interview starts at 8:00 mark)
Visit my other passions as well:
...battling free radicals in the body -
...battling free radicals in your environment by cleaning without chemicals -